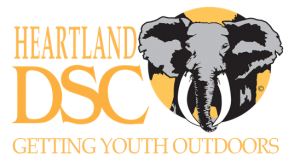 We invite you to get involved with Heartland DSC through membership and support.  Help us make a difference in a child's life by getting them outdoors!
As a Heartland DSC member, you are supporting our beliefs.  Join us and join a way of life for sportsmen and sportswomen from Iowa, Nebraska and across the globe.  Heartland DSC allows you the opportunity to gather with local like-minded hunters, conservationists, and wildlife enthusiasts.  Activities include an annual convention and exposition, shooting, hunting, archery, educational and fishing events.
To become a Heartland DSC member, please fill out the application below. If you have any questions regarding this application, please contact a member on the Contact page.